A successful livestreaming project requires good preparation. With our guide and downloadable checklist, you won't forget any important steps in the planning process.

Checklist as PDF
With these preliminary considerations to your first successful stream with us.
Live streaming needs a plan
1. Determine the target group
Who do you actually want to reach with the livestream? Why is it important to broadcast your event on the web? If you answer these questions for yourself, you may be able to better answer the next points from the guide. From the design of the set to the choice of the livestream channel, to the design of the actual broadcast format and the content to be broadcast, it will help you to answer these questions exactly for yourself.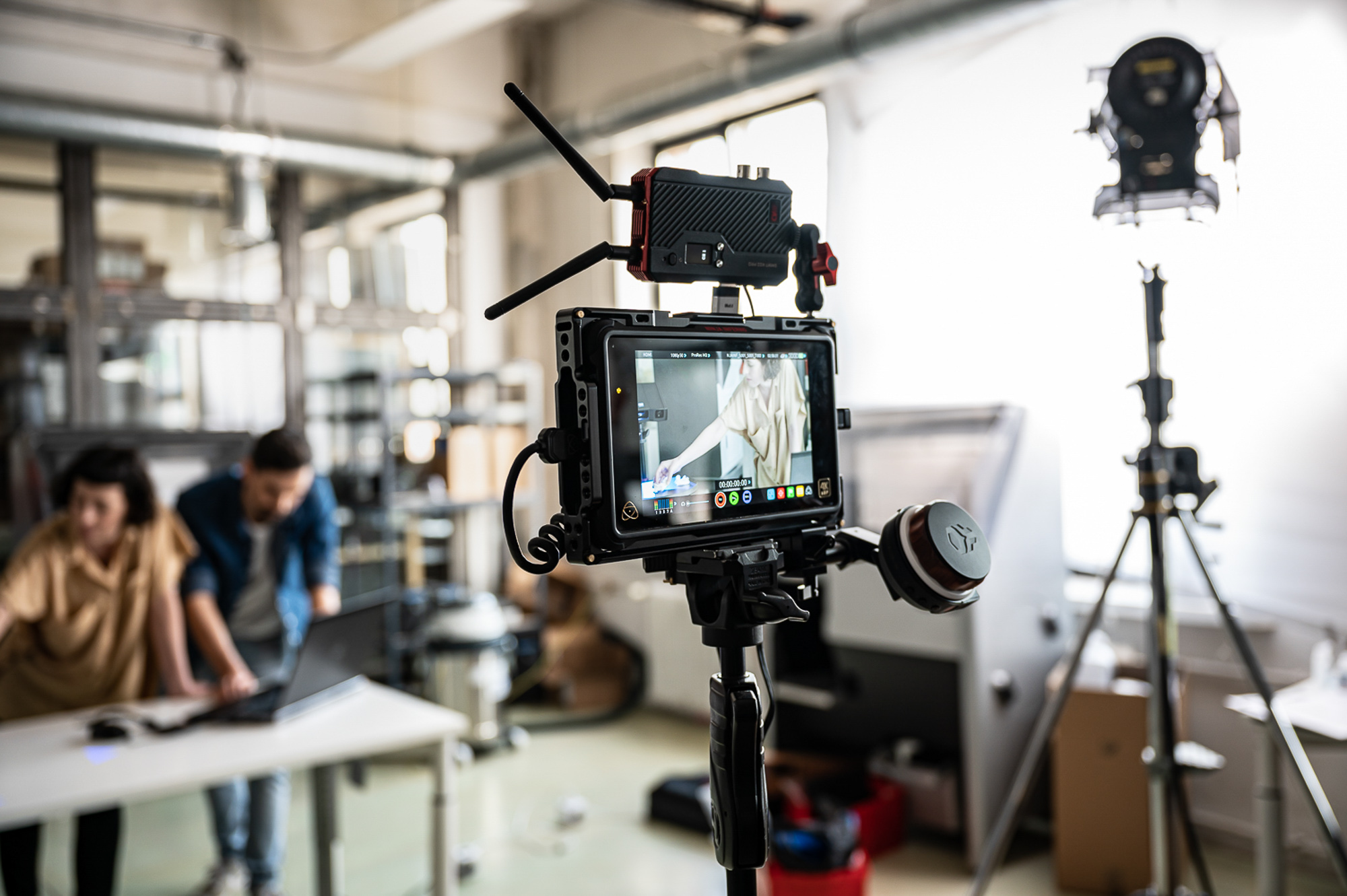 2. The right place for live broadcast
The place where the lights, cameras and sound equipment are set up should be carefully considered. Of course, you can not always influence the choice. For a groundbreaking ceremony or a speech in a banquet hall, the location cannot be freely chosen. On other occasions it can. Do you have the choice? Are your own company premises suitable for setting up lighting , sound and camera equipment? Sufficient space and high rooms should be available for setting up high light stands. It may be more purposeful to use a studio that is already equipped with the necessary technology for the livestream. The effort and cost may be less than setting up the set at your location. A fast internet connection is necessary for a stable transmission. Not every location has this. We check the capacity of your line in advance and bring independent transmission equipment if needed.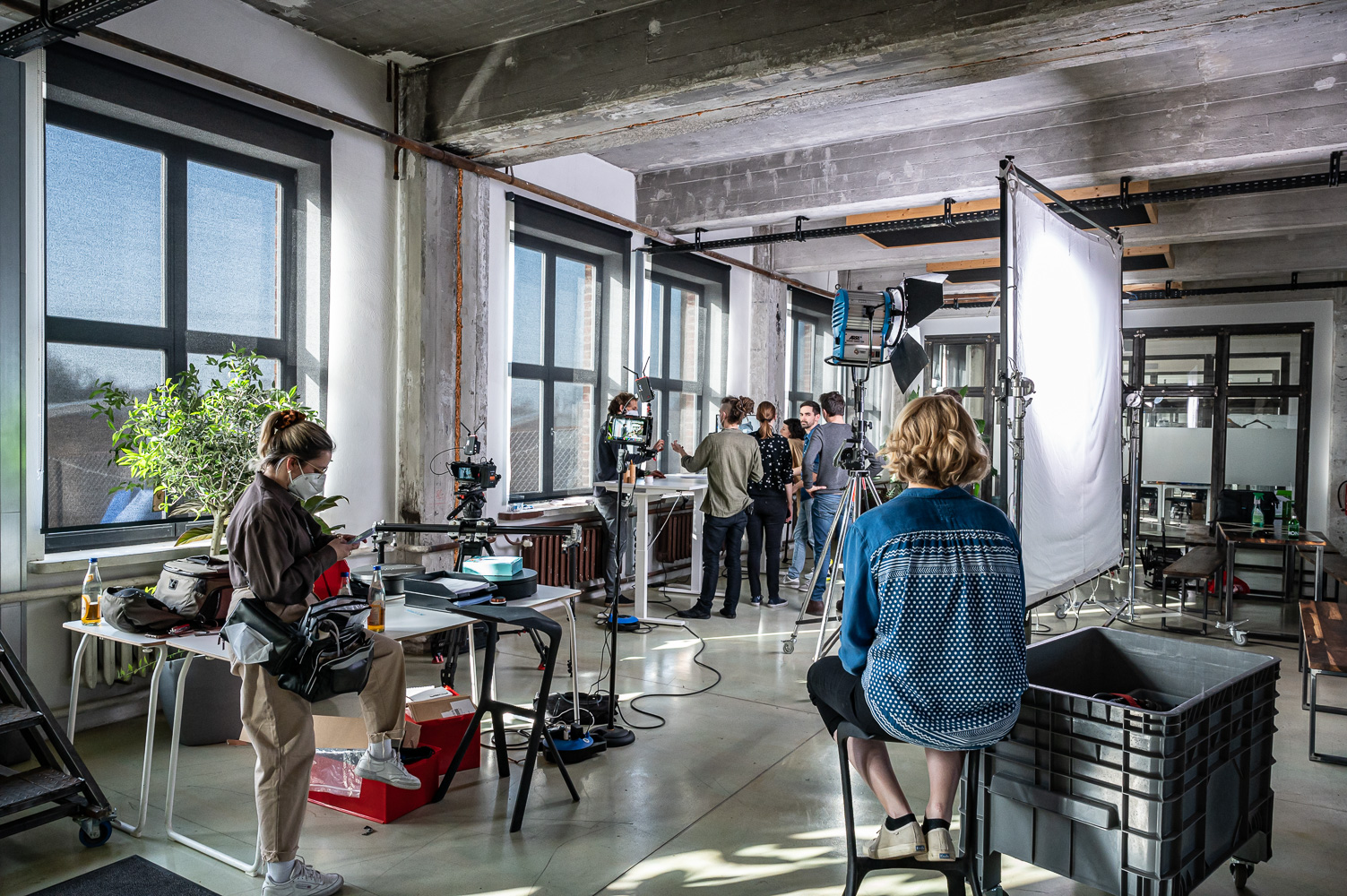 3. Format choice
Format refers to the framework in which content is delivered. It defines the structure in which your stream runs in terms of content. An important principle in design is called "form follows function". So, adapt your format to the content you want to convey: Documenting speakers on stage often takes little effort, but a moderation takes more effort to plan and implement. Instead, you can better structure your content into blocks and target your online audience.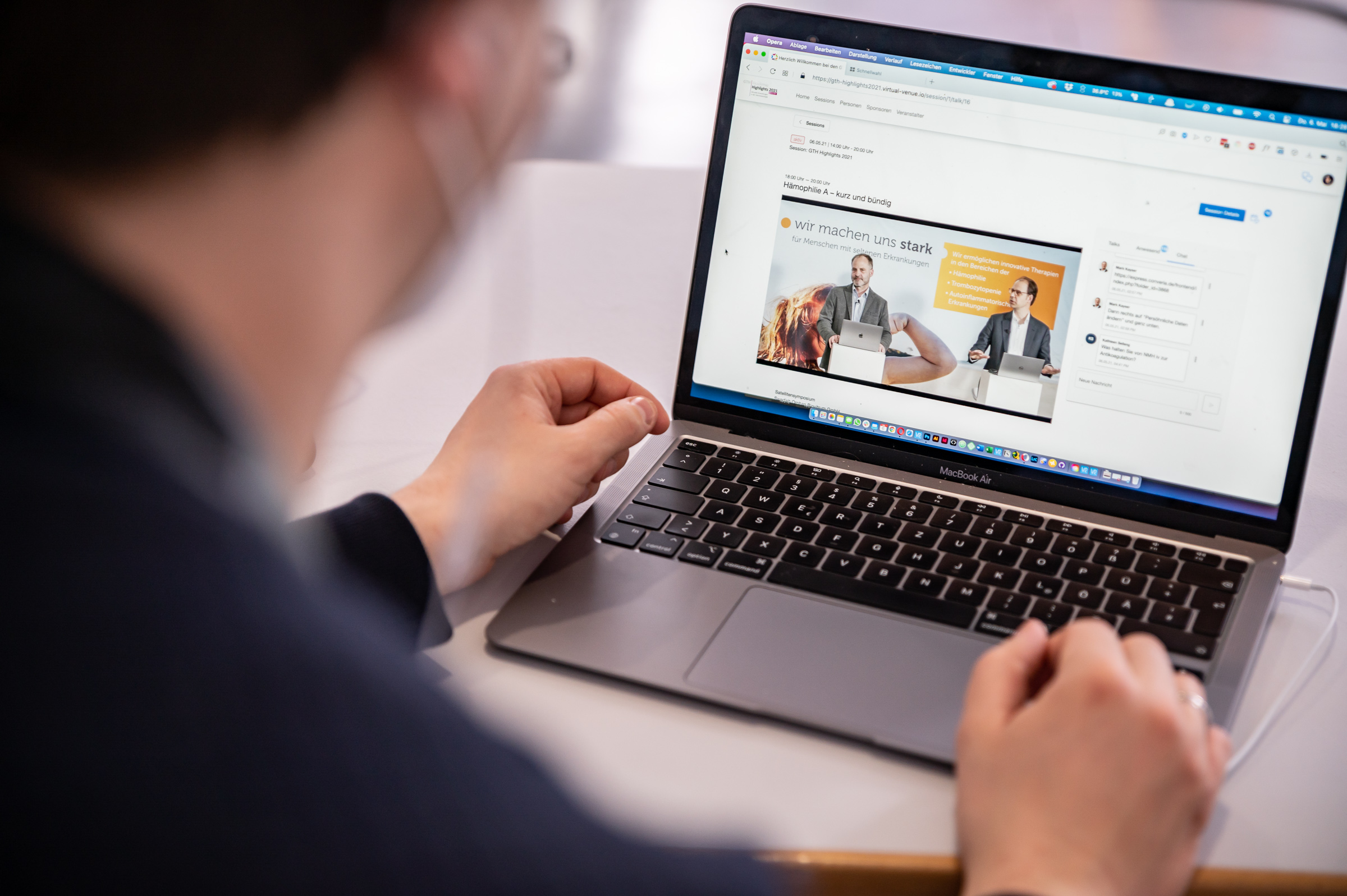 4. Interaction with the audience
In a livestream, you can involve your audience or deliberately do without.We give you inspiration on the ways in which this is possible: An accompanying chat is good for interactions. However, it is important to moderate the chat – especially if questions are to be transmitted to the speaker for answering. Audience participation can optionally follow a livestream. For example, field questions from attendees after a stream of a pre-recorded product demonstration. Another option is to collect questions before the stream on social media channels. This way, your protagonist can prepare for the questions and respond to them in detail during the broadcast.
With us to your successful livestream
We advise you from the beginning and implement your stream in professional quality.
5. Where to stream
One of the most important questions is the destination for playing out the stream. Social media channels are the right channel if you already gather your target group there anyway – for example, B2B customers on LinkedIn. Users are often notified platform-internally about your planned stream. Your audience size may be larger than elsewhere as a result. Whereas there is little room for customization. A custom programmed landing page offers the advantage of complete control over design and access to the livestream. As an agency, we can help you create your custom page. Completely according to your needs.
6. Pre-recording or live
For the viewer, it's impossible to tell whether your stream is pre-recorded or actually live. Of course, the live experience also brings the positive pressure of spontaneity for the sender. It feels authentic when not everything is perfectly scripted and you have to react spontaneously to questions.
Complex product demonstrations, on the other hand, can take advantage of a pre-recording. Certain product processes that would require a lot of waiting time can be skipped or shortened. Sensitive processes can be repeated as often as necessary in a relaxed manner. Coordination processes for the planned content of the livestream can take place in the company without restrictions. The recording is then broadcast on a live channel. You have the opportunity to "catch up" with your audience in a subsequent Q&A session and respond to questions.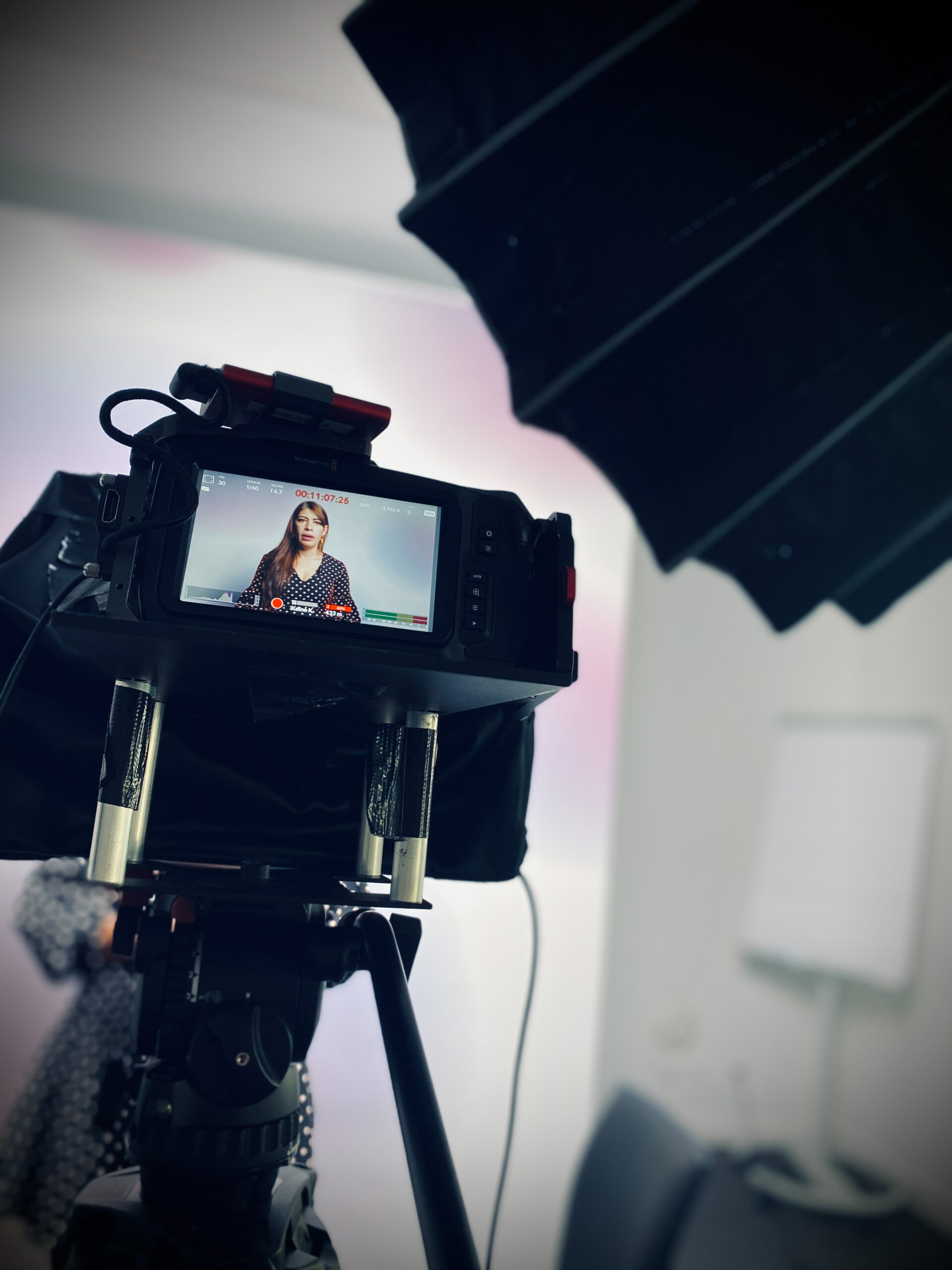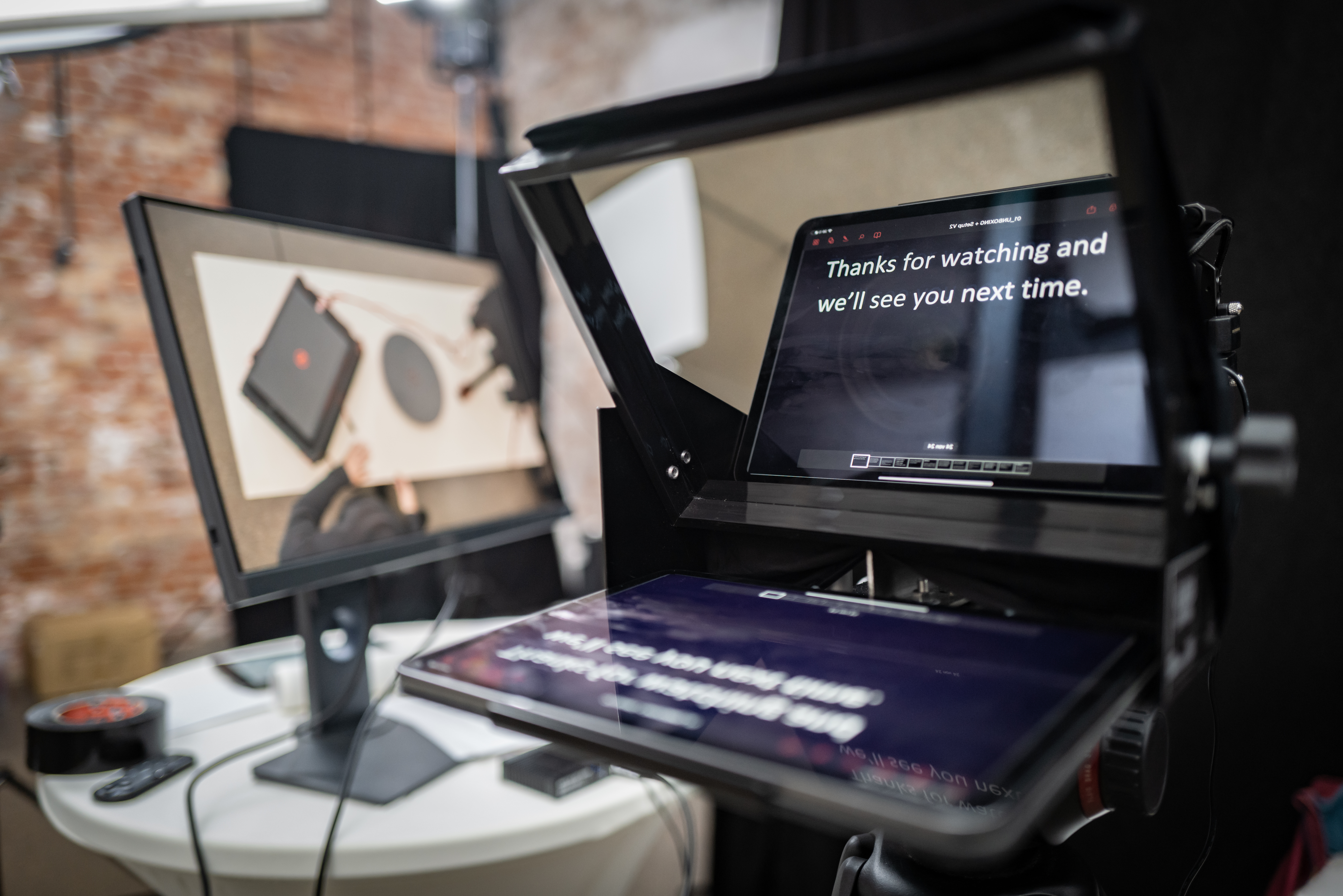 7. Multimedia player
Livestreaming not only offers the possibility to transmit camera perspectives. Players make your stream varied for the audience. These can be pre-produced films, but also animations, graphics or PowerPoint slides. As an agency, we not only offer the implementation of the pure live stream. With our comprehensive expertise in film production, we also offer you the production of the multimedia content. Benefit from an agency that takes care of the diversity of your necessary media.
8. Subsequent use of the stream
Of course we can record your stream. Nothing stands in the way of using it on video portals such as YouTube or in social media channels. If necessary, we will revise the video for you with an individualized intro and outro. This will give you the right appearance in the communication channels you use.
Well prepared for your first project?
Here you will find our complete offer for live streams
Live streaming services
Let's work together!
Get in contact
Your contact person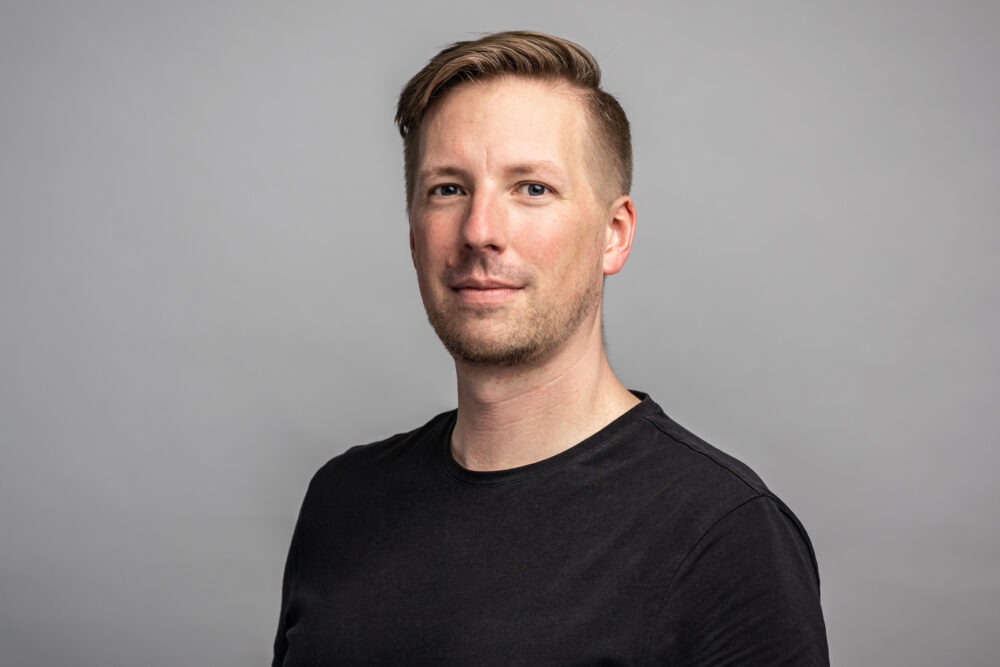 Carsten Müller
Head of live streaming department
Fokuspokus GmbH Spichernstraße 24 30161 Hannover