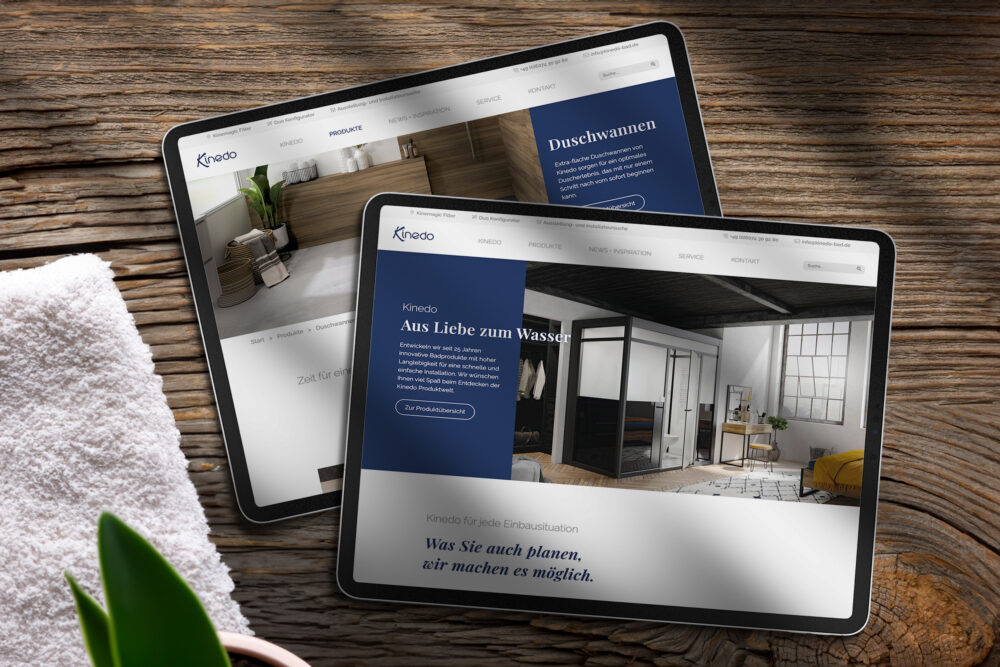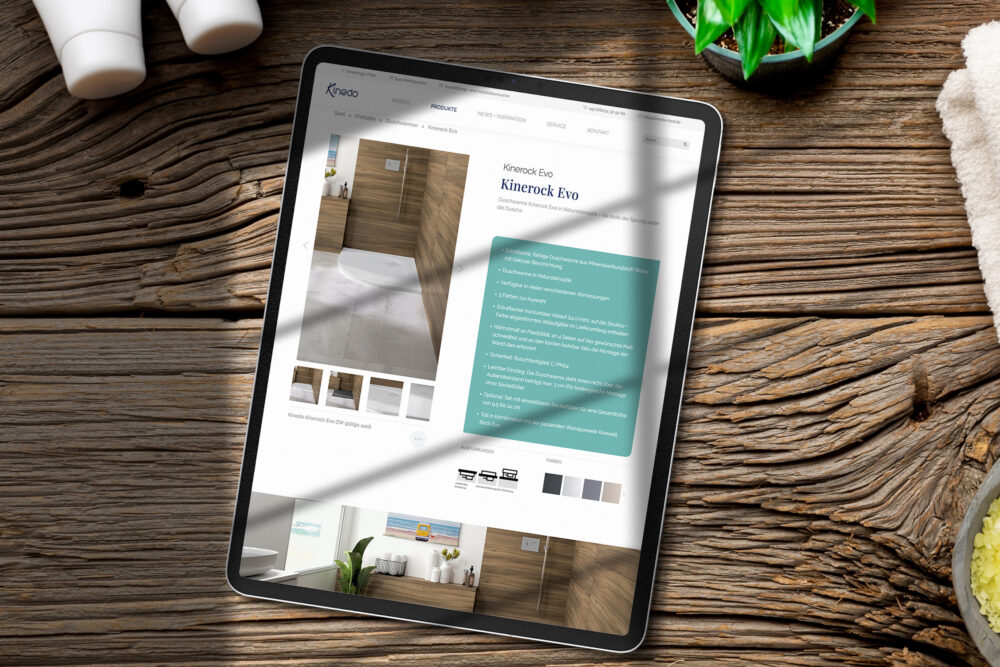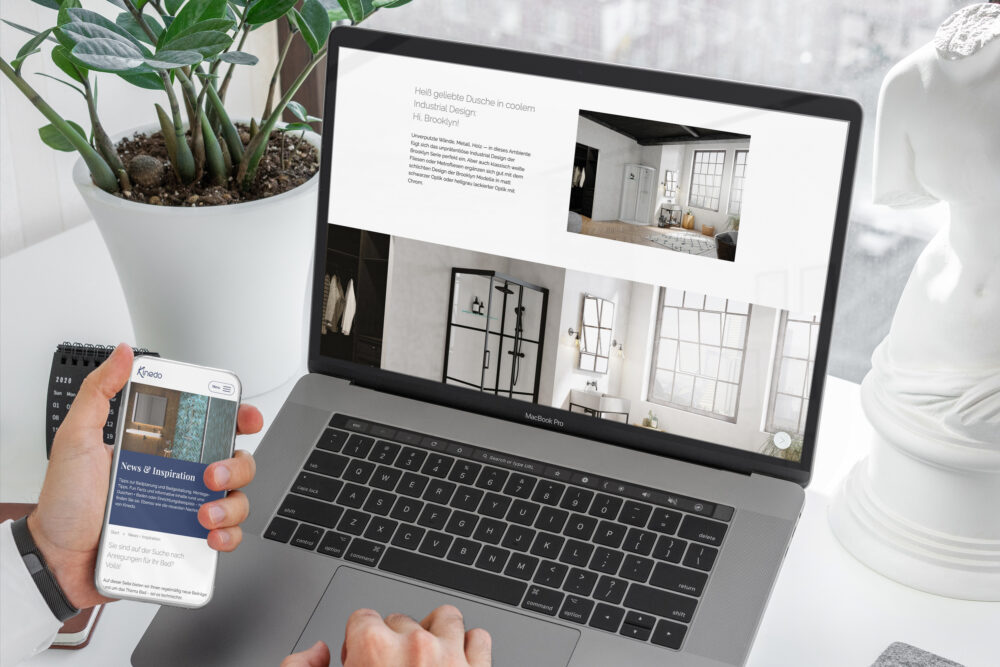 Web Development
Kinedo – For the love of water
We are proud to present the successful web relaunch for the Kinedo brand from the SFA Group. With a 25-year history of innovation and a strong focus on high-quality, durable bathroom products, it was our task to create a digital platform that reflects these standards.
Our goal was to design a modern, minimalist design that makes the Kinedo brand appear high-quality and focuses on the qualitative renderings and product presentations. But we didn't just want to renew the visual appearance, we also wanted to revolutionize the handling of product information.
In collaboration with Creative Consulting | Claudia Neubarth, we developed an automation program that combines the data of over 100 products from the merchandise management system with editorial content. With just one click, this data can now be imported into the website. This solution allows us to easily and automatically process large quantities of products, greatly increasing efficiency.
We are thrilled that we were able to implement this digital transformation for Kinedo. The combination of fresh and clear web design and our automation solution now forms a perfect symbiosis, which enables Kinedo to effectively and attractively present their innovative and high-quality bathroom products.
Visit the new website at: kinedo-bad.de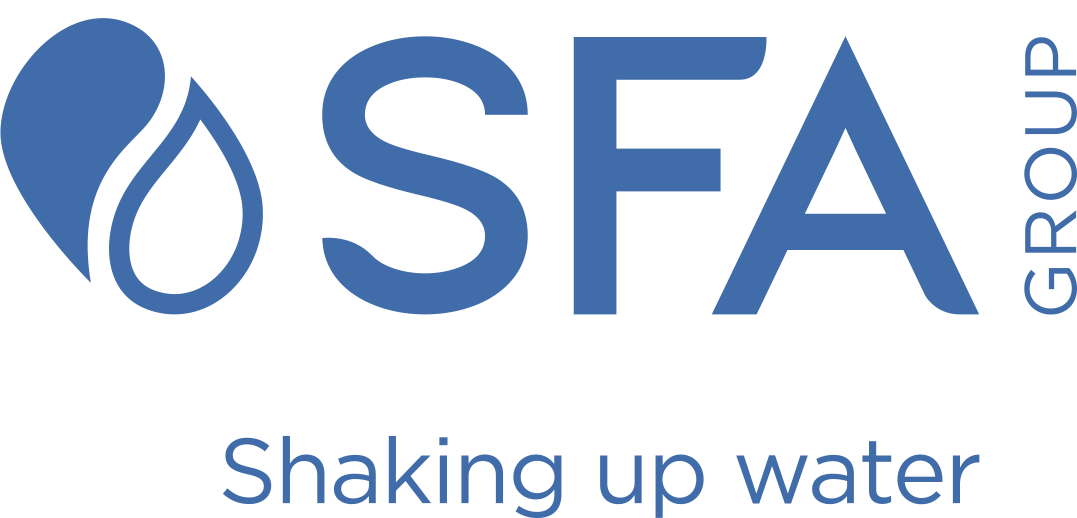 Working together on strong projects
Clients and Partner
Let's work together!
Get in contact
How to reach us
Fokuspokus GmbH Spichernstraße 24 30161 Hannover